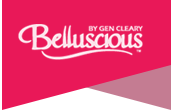 AWARDS
NCB Nightclub Award for Best Show, Residency with Perfecto
NCB Nightclub Award for Best Single Promotion of the Year, Annual Palms Midsummer Night Dream Party
Canadian Special Event Award for Best Show
BNC Award for Residency Show of the Year
BNC Award for Best Event of the Year
Winner International Special Event for Best Creation and Show Execution
Addy Award for Best Artistic Direction for a TV Commercial
Top 3 Finalist Special Event Award for Best Show Creation and Execution
WE……
Are a boutique show production company specializing in high end custom made creations – featuring the best female dancers, artists, and performers in the world
Are a one stop shop that handles every detail involved in creating and production- everything that needs to be taken care of to create and present the best shows &
live experiences possible, from brainstorm to the production and management of a show
Sit down with the client and or the artist to develop the show concept. We develop shows from scratch for an already existing venue or We can also ensure
that this is done from the architectural plans if the venue where the shows will be presented is to be constructed or revamp , serving as a consultant to make sure the
venues are well thought out for the performers
Develop a unique style of entertainment focused on respecting the brand and main mission of the client
Present the concept by storyboard, mood board, and costume sketches
Provide the casting of the talent
Provide choreographies, art direction, and staging of the performers within the venue
Develop the lighting or multimedia plot with the client's existing team or with partners of Belluscious
Manage the productions on site to maintain the highest quality possible for the client, managing aspects from
the makeup and costumes to the cast members and their direction to the lights and multimedia
Make sure that the same formula applies to any client; whether a DJ show residency, a tour with an artist, a venue that wants to feature live entertainment,
or a special corporate event
Create live experiences and shows ranging from one-night events to yearly residencies
Consists of experienced professionals that include: show creators & writers, artistic directors, choreographers, costume designers & prop designers, makeup &
hair artists, stage managers, and casting directors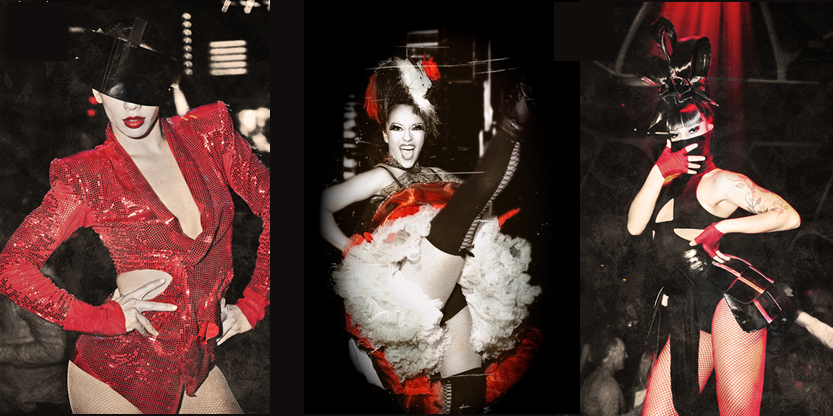 About Les Belluscious Girls
Les Belluscious Girls groups the best female dancers/singers/special act performers. They are versaHle, beautiful and most of all extremely talented. They have performed on Broadway, with stars such as Madonna, Beyonce, Janet Jackson and Lady Gaga, in venues such as Le Lido and Le Moulin Rouge of Paris Such actresses, our girls can also adapt to any theme and act the part they are given, what brings their performance to an even higher level.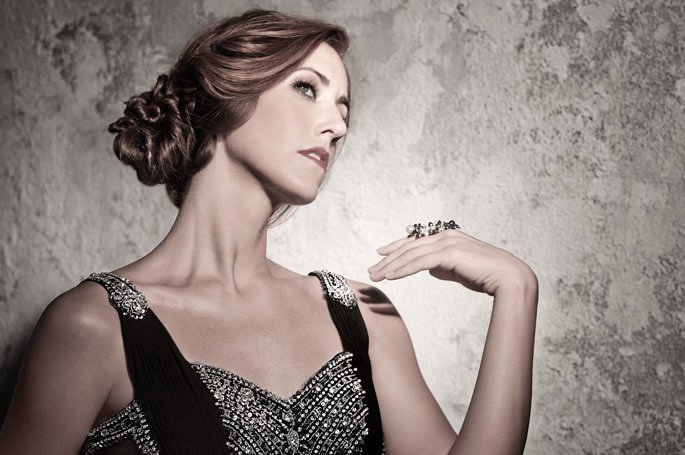 About Gen Cleary
EXPERTISE
• Gen Cleary is a pioneer in the Electronic Dance Music field. She created a name for herself as the top creative director in the field , creating and directing live shows featuring the world's most famous DJs.
BIO
• With years of experience in dance performance, choreography, staging, artistic direction and production, Gen Cleary started working in the entertainment industry at 8 yrs old, being featured as a tap dancer of Canada's top TV shows.
• For 15 years , she performed with prestigious worldwide dance connoisseurs such as Fred Kelly (brother of Gene Kelly), Savion Glover, Gregory Hines, and Debby Allen, both as a dancer and a choreographer.
• After touring and working as a dancer/ choreographer across North America, she established Belluscious Productions in 2003 and has since won countless awards. Her mission with Belluscious was and still is today to create live shows featuring the best female performers world-wide, within the best staged creations possible . As a female performer, Gen felt a lack of creativity when it got to presenting women on stage whether it was due to a lack of challenge and originality in the choreographies or to the style of costumes that was sometimes very cliches instead of being theatrical and fashion forward. She also felt there was a need to try to create more opportunities for women to showcase their talent on stage. Her main inspiration came from watching the great movies and musical classics from the 1920's to 1950's, where the elegance of women featured
• With that in mind, she started creating numerous productions showcasing the originality of her vision and her company in events staged from the US West Coast to Brazil, for clients including Cirque du Soleil, Mercedes Benz, Chanel, International Film Festival, and Ford.
• Named "one of Montreal's most innovative young women in the country" by Canada's Clin D'Oeil Magazine, Gen's show La Revue (presented at the Fleur de Lys Cabaret Theatre on Bourbon Street, in New Orleans) has been favorably reviewed by the American media (the 50th Anniversary Edition of Playboy Magazine proclaimed the show was "the hottest thing to hit Bourbon street since Tabasco sauce!") Celebrities such as Dustin Hoffman and John Cusack quoted that it was one of the best shows they had seen in a long time.
• It is then a few weeks only after opening her company that she got offered a chance to be part of a movement that would change her life forever.
Benson and Hedges and their aggressive new campaign were to start producing in Canada the top European dis and wanted each shows to be exclusive and theatrical. For more than 3 years, Gen and her company Belluscious created shows that toured acrossed Canada, featuring artists such as David Guetta, Bob Sinclar, Paul Van Dyke, Deep Dish and many more. Gen was very attentative to making sure each DJ would have their own shows, that would follow their brand and their style, so that everything that was presented throughout the evening was thought out and planned out according to their set / music. This was the revolution – it was not about gogo dancers on boxes anymore. It was about choreographed strong female performers that could present a show that people could have paid only to watch without even having a star DJ playing.
It is then Paul Oakenfold and N9NE Group in Las Vegas that offered Gen to create the first full time theatrical style DJ residency called Perfecto, that was also Paul's record label. Perfecto was a hit and changed forever the Nightclub scene in Las Vegas and was awarded by the Bar and Nightclub Awards as best residency.
Ever since , Gen has also been pursuing a focus on mixing theatrical performances/themes with main events, tours and residencies featuring celebrities or renowned DJ's such as: Calvin Harris, Hardwell, Tiesto, Steve Aoki, Afrojack, Kaskade, David Guetta, Roger Sanchez, Kaskade, Eric Morillo, Dirty South, Dada Life, LMFAO, Crystal Method, and….
Her vision consists of branding the performers according to the style of music the artist plays and to the artist's branding. Magazines across North America acclaimed Gen's innovative way of working in the nightlife industry. Her capacity of combining multimedia with live performances has been making her an expert in a field.
Gen and her company Belluscious were offered the prestigious position of creative/artistic director and show producer/choreographer/director for world acclaimed Hakkasan at the MGM in Las Vegas since its opening. The venue was awarded in 2014 as the number one nightclub in the world. She also has been with The Cosmopolitan Hotel since its opening, and was the artistic director show producer for Marquee in Las Vegas for 3 years, also making it the number one spot in the world. Ever since, she has been working with the top performers from the industry that have reached out to the EDM style experience: from Stevie Wonder to Rhianna.
OTHER CREDITS
• In March 2010, Gen also had the privilege of being the first choreographer/ artistic director to work on the This Is It Michael Jackson Tribute, featuring some original members of the Michael Jackson show and movie. The show was presented in Asia and also featured Asian guest pop star Yunho. Ms. Cleary was also officially invited by Jermaine Jackson to be part of the Michael Jackson England tribute, featuring Prince, Stevie Wonder, Usher.
• Her expertise has also been requested by Manga, the Turkish musical group (winner of the 2009 MTV Music Awards for best European Group). Gen was asked to direct and choreograph/create a unique style of performance to accompany the group for its appearance at the Eurovision competition in Norway. Eurovision is broadcast across Europe with an estimated 120 million viewers and is the most prestigious European musical event in the Industry. The Turkish entry came in 2nd out of 59 participating countries.
Other credits include: co-choreographer for So You Think You Can Dance Canada in 2009, choreographer and artistic director for the Vancouver Olympics in 2010, choreographer artistic director Calgary Stampede 2014 …
What People are Saying About Gen Cleary
"Gen Cleary reinvents the entertainment nightclub scene." – The LA Times
"In five words…the life of the party." – 944 Magazine
"Gen Cleary redefines Saturday nights in Vegas…her style has never been seen before." – Las Vegas Magazine
"The best produced nightclub show…not only in Vegas, but in America." – Paul Oakenfold, DJ and record producer
"Hottest thing to hit Bourbon Street since Tabasco Sauce." – Playboy Magazine
"Genevieve Cleary and Belluscious are becoming the hottest new entertainment product." – AOL Femme
"A new trend in the house music experience." – ClubDistrict.com
"I was just blown away." – Markus Shulz, DJ and producer
"Genevieve Cleary is living a Belluscious life!" – Clin d'Oeil Magazine
"Pyrotechnics, costumes, everything…it's unreal." – DJ Kenneth Thomas
"[Gen Cleary] is THE choreographer that everyone wants to work with." – Filles Clin D'Oeil
"Genevieve Cleary is about to leave her mark on Louisiana." – Le Journal De Quebec
– See more at: http://belluscious.com/gencleary/#sthash.5Q5G6oXo.dpuf