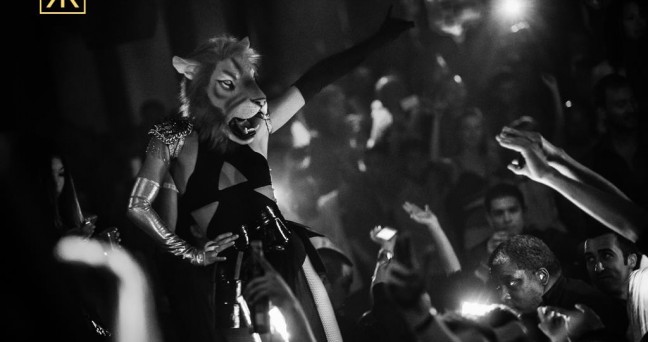 Genevieve Cleary Brings Broadway Instincts to Vegas' Hottest Clubs
You may not have heard of producer-choreographer Geneviève Cleary, but it's almost impossible to ignore the mark she's left on the Las Vegas club scene.
"I feel like I'm a secret weapon of the industry," the Montreal-born nightlife maven jokes of her behind-the-scenes status.
That's not too far from the truth. As CEO and creator of Belluscious, a live entertainment production company, Cleary has become the industry's go-to girl for spectacular shows that blur the line between party and performance. In 2009, she helped launch Paul Oakenfold's Perfecto residency at the Palms and has continued to transform traditional DJ sets into all-out entertainment experiences with a blend of vignettes, choreography and over-the-top costumes.
Cleary has given Marquee its signature coyness and sass as the club's artistic and performance director, and she will hold the same position at Hakkasan when it opens this spring. This month, Cleary has her hands full with two new residencies launching at XS: Redfoo's Le Freak and Dirty South's City of Dreams, which debuts March 29.
Read the rest of this article: http://www.lasvegasweekly.com/as-we-see-it/weekly-qa/2013/mar/27/nightlife-producer-genevieve-cleary-brings-broadwa/
GO BACK TO NEWS & PRESS