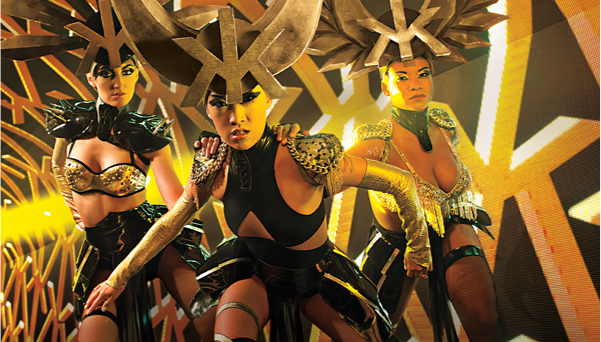 Vegas Seven Features Gen Cleary in "The Ringleader"
When Paul Oakenfold's Perfecto at Rain became a renowned residency, his signature sound and persona were only a part of the appeal. Behind the literal and figurative curtain was a dancer-turned-show producer who would hugely impact the visual landscape of Las Vegas nightlife. At that time, Gen Cleary's dance/production company Belluscious had been gaining traction with its corporate division, Stage Spectacle, providing clients such as Chanel, Mercedes-Benz and McDonald's a more empowering, commercial brand of female glamor inspired by 1930s- and 1940s-era musicals.
Amid such corporate success, Cleary hesitated to take on another full-time club commitment. But she agreed, then had 10 days to create the Perfecto performance from scratch, an undertaking that necessitated the deconstruction of Rain's ceiling to add rigging points for aerialists. That six-month trial production deal turned into a four-year stint just as the U.S. electronic-dance-music movement was gaining momentum.
Read the full article here: http://vegasseven.com/2013/06/26/ringleader/
GO BACK TO NEWS & PRESS