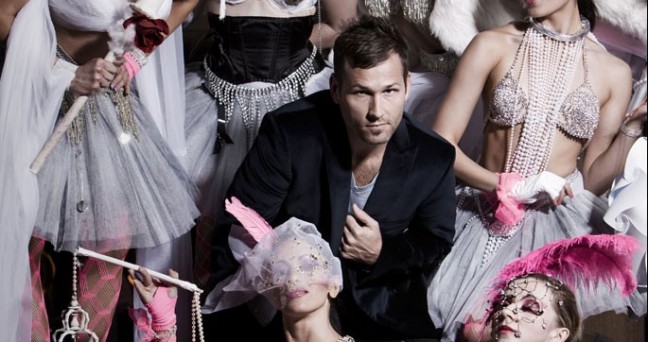 Nightlife Experience Group Creates Visual Spectacle for Kaskade at Marquee Las Vegas
Kaskade opened his 2012 residency at Marquee Las Vegas with a choreographed visual spectacle created by Nightlife Experience Group. With the challenge of producing a completely different audience experience from the successful 2011 Kaskade residency show, Genevieve Cleary, award winning choreographer and resident artistic and performance director for Marquee at the Cosmopolitan Las Vegas, took her inspiration from the artist himself.
"Ever since I noticed him as an artist, I had a vision of what I would do with his show," explained Cleary. "Kaskade uses sound just like Miró uses colors. I wanted his show to become a colorful experience, reminiscent of a painter. We start with a canvas of black and white and as the night goes on, colors appear until it is a multihued spectacle."
The 2012 Kaskade residency show is a journey through visual, optical illusion and colors. The choreography encompasses girls on point, pop-and-lock routines and arial artistry, all enhanced by stunning visual effects, lighting, costuming and choreography. The Kaskade residency at Marquee Las Vegas runs through December of 2012.
Kaskade at Marquee Las Vegas show dates and timesMore Information on Kaskade
GO BACK TO NEWS & PRESS